John Annis
Barancik Foundation
Sarasota, FL
Mr. John Annis is, as of January 1, 2018, the senior vice president of collaboration and impact at the Charles & Margery Barancik Foundation. Formerly, he was senior vice president of community investment at the Community Foundation of Sarasota County, which provides grants in the areas of education, health and human services, the arts, animal welfare, and the environment.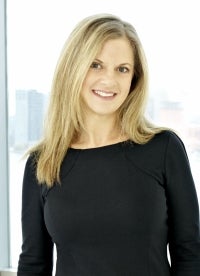 Laurie Miller Brotman
NYU School of Medicine
New York, NY
Dr. Laurie Miller Brotman is the Bezos Family Foundation Professor of Early Childhood Development and professor of population health and psychiatry at the NYU School of Medicine. She is also the director of the Center for Early Childhood Health and Development (CEHD) in the Department of Population Health at NYU Langone Medical Center. Dr. Brotman is the developer of ParentCorps, a family-centered, school-based universal early childhood intervention for low-income, minority children.
Melvin Carter III
St. Paul Mayor's Office
St. Paul, MN
Mr. Melvin W. Carter III is the mayor of St. Paul, Minnesota. He is formerly the director of the Office of Early Learning at the Minnesota Department of Education.  The Office of Early Learning oversees programs that support children's development and assist in preparation for kindergarten entry, including Head Start, for children birth to five years and their families.
 
Betsy Delgado
Goodwill of Central and Southern Indiana
Indianapolis, IN
Ms. Betsy Delgado is vice president of Mission and Education Iniviatives at Goodwill of Central & Southern Indiana. Goodwill's approach links value-added resources that include access to education, employment and health services for first-time parents that many families need to begin breaking the cycle of poverty.
Maria Haper-Marinick
Maricopa County Community College
Phoenix, AZ
Dr. Maria Harper-Marinick is Chancellor of the Maricopa County Community College District. The ten Maricopa Community Colleges support the economic needs of Arizona and the Greater Phoenix area by providing degree and workforce training programs in response to the needs of the community. More than 265,000 students attend the Maricopa Community Colleges each year.
Raquel Hatter
Kresge Foundation
Troy, MI
Dr. Raquel Hatter is the deputy director of human services at the Kresge Foundation. Before joining Kresge, she was the commissioner of the Tennessee Department of Human Services (TDHS).
John Hudson III
Alabama Power Foundation
Birmingham, AL
Mr. John Hudson III is senior vice president of marketing and business development for the Alabama Power Foundation and the vice president of public relations and charitable giving at the Alabama Power Company. The Alabama Power Foundation and the company's overall charitable giving efforts focus on developing and supporting innovative initiatives and programs that will energize the whole state of Alabama with the goal of creating lasting positive impact for those in need.
Myra Jones-Taylor
ZERO TO THREE
Washington, DC
Dr. Myra Jones-Taylor is the chief policy officer at ZERO TO THREE, where she leads the development and implementation of ZERO TO THREE's policy agenda, priorities, and strategies. Formerly, she was the commissioner of the Connecticut Office of Early Childhood.
Kevin Jordan
Local Initiatives Support Corporation
Washington, DC
Mr. Kevin Jordan is the senior vice president for national programs at the Local Initiatives Support Corporation (LISC) and directs their Family Income and Wealth Building work. LISC equips struggling communities with the capital, strategy and know-how to become places where people can thrive. Through its 30 locations across the country, LISC invests in housing, health, education, public safety and employment simultaneously to break the cycles of poverty in communities.
Ann Kalass
Starfish Family Services
Inkster, MI
Ms. Ann Kalass is the CEO of Starfish Family Services, a private non-profit agency serving vulnerable children and families. Starfish is a leading provider of early childhood development and parenting programs, children's mental health services, after-school programs, and an emergency shelter for teens and youth in crisis. Starfish operates more than a dozen programs at service sites throughout metropolitan Detroit, employs 400 people with a $35 million dollar budget that serves more than 10,000 at-risk children and families each year.
Kirsten Lodal
LIFT
Washington, DC
Ms. Kirsten Lodal is the Co-Founder and CEO of LIFT. Each year LIFT helps thousands of people in its centers in Boston, Chicago, New York, Los Angeles, Philadelphia, and Washington, DC. build the strong personal, social, and financial foundations they need to get ahead. LIFT's model allows families to gain the confidence they need and tap into a network of support to get on-and stay on-solid ground. Since its inception, LIFT has served more than 100,000 families across the nation.
Dipesh Navsaria
University of Wisconsin School of Medicine
Madison, WI
Dr. Dipesh Navsaria is an assistant professor of pediatrics of University of Wisconsin Sch ool of Medicine and Public Health. He practices primary-care pediatrics at a community health center working with underserved populations.  He is also deeply involved in Reach Out and Read, an initiative that makes literacy promotion a standard part of pediatric primary care, so that children grow up with books and a love of reading.  He is also involved with Early Brain and Child Development leadership with the American Academy of Pediatrics, and public health education with medical students.
Aisha Nyandoro
Springboard To Opportunities
Jackson, MS
Dr. Aisha Nyandoro is the CEO of Springboard To Opportunities (STO), a nonprofit organization focused on helping residents of affordable housing advance themselves in life, school, and work. STO's programs are fundamentally resident-driven and based on the needs of the community to create resources that support and empower families.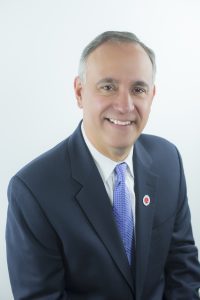 Félix V. Matos Rodríguez
Queens College of the City University of New York
New York, NY
Dr. Félix V. Matos Rodríguez is president of Queens College of the City University of New York. Queens College is one of the senior colleges in the CUNY system, located in the nation's most ethnically diverse county and has students from more than 150 countries. Queens College was cited in a report published by the Education Trust as being one of only five colleges in the U.S. that excel at serving low-income students.
William Serrata
El Paso County Community College District
El Paso, TX
Dr. William Serrata is president of the El Paso County Community College District (EPCC). EPCC currently offers more than 130 academic programs and more than 350 personal enrichment/continuing education courses at five campuses located throughout El Paso County. The College also offers cutting-edge technology, ultra-modern training facilities, and innovative learning options. EPCC is nationally recognized in awarding associate degrees to Hispanic students and in total associate degrees awarded to students.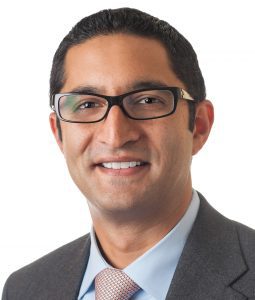 Darius Tandon
Northwestern University Feinberg School of Medicine
Chicago, IL
Dr. Darius Tandon is an Associate Professor at the Northwestern University Feinberg School of Medicine where he is also the Associate Director of the Center for Community Health within the newly created Institute for Public Health and Medicine.  Much of his recent work has focused on the development of mental health interventions aimed at preventing the onset and worsening of depression among low-income mothers in home visitation programs.
Sarah Enos Watamura
University of Denver
Denver, CO
Dr. Sarah Enos Watamura is an Associate Professor of Psychology at the University of Denver where she directs the Child Health & Development Lab and co-directs the Stress, Early Experience and Development (SEED) Research Center. She has longstanding interests in children's physiologic regulation, their development within caregiving contexts, and in understanding mechanisms and trajectories from early life stress to later physical, mental health, cognitive/educational, and socio-emotional outcomes. Her work examines the unique stressors and buffers in families experiencing poverty and among newly immigrated families, and includes testing promising intervention approaches.
Sherece Y. West-Scantlebury
Winthrop Rockefeller Foundation
Little Rock, AR
Dr. Sherece Y. West-Scantlebury is President and CEO of the Winthrop Rockefeller Foundation (WRF), a private, independent foundation whose mission is to improve the lives of all Arkansans in three interrelated areas: economic development; education; and economic, racial and social justice.
Roxane White
The Aspen Institute
Washington, DC
Ms. Roxane White is Morgridge Innovator in Residence at the Aspen Institute, She is the former president and CEO of Nurse-Family Partnership, which is a maternal and early childhood health program that fosters long-term success for first-time moms, their babies, and society.
Ann Silverberg Williamson
Utah Department of Human Services
Salt Lake City, UT
Ms. Ann Silverberg Williamson is executive director of the Utah Department of Human Services (UDHS). UDHS has a committed workforce of over 4,000 employees that provide support and services to Utah's most vulnerable children, families and adults.
Katherine Winograd
Central New Mexico Community College
Albuquerque, NM
Dr. Katharine W. Winograd is President of Central New Mexico Community College (CNM). CNM is New Mexico's largest post-secondary institution in terms of enrollment, with 30,000 students, and offers more than 100 degree, training, and certificate programs.