A Good Job Isn't Just Any Job – Especially for Working Families
What makes a job a good job, or even a great one? Simply being employed is not enough; the health and caregiving priorities of employees and their families must be considered as part of an adequate employment strategy. A recent study across 21 industries identified three factors that working people around the world are looking for from employers: workplace flexibility, a commitment to health and well-being, and working with a purpose.
These first two factors take on even more significance if you are a single mom or dad working at a job – or multiple jobs – that barely pays enough to cover the cost of child care, and pays nothing if you have to take a day off if your child gets sick.
We have an opportunity right now, as so many companies are considering the future of work, to articulate – and spread – a clear and compelling definition of what a good job actually is.
A good job makes employees feel valued, supported, and secure, because they know they can take the kind of leave they need, when they need to take it, to attend to the other important aspects of their lives. If it pays a fair wage for the work they do, it contributes to their well-being and their outlook on life: When employees can pay their bills without having to take on a second or even a third job, they are more likely to be able to spend time with their families and not have to push themselves to the point of exhaustion week after week. It means women have all the accommodations they need during pregnancy. And it means employees have the space and support they need to set long-term goals for themselves and their families, rather than being limited to planning from one paycheck to the next.
So how do we reverse-engineer this sense of security – of prosperity that's available to all – into policy?
The Aspen Family Prosperity Innovation Community is bringing together partners across sectors – from business leaders to policymakers to practice leaders – to make sure the future of work is bright, inclusive, and supportive for all working families. And our policy and community innovators are doing this work by inviting working parents and caregivers to talk to us about the realities of work today and collaborate with us to create solutions that reflect what working families actually need.
We are invested in working with employers to deepen understanding about ways leading-edge employers are developing their own practices and engaging in this vitally important cultural shift. We recently brought together employers and family-supportive policy experts to discuss challenges and opportunities to create more meaningful support for working families. We explored questions that get to the heart of what makes a job a good one — or even a great one:
What barriers do employers face in providing better support for working families?
Where have employers found opportunities for innovation that policymakers might not see that can be shared more widely?
How can employers, employees, and advocates work together to create the solutions that turn good jobs into great jobs?
It is the voices of all working families that will define what a good job looks like. Paid family medical leave, workplace accommodations for pregnant employees, and child care in off hours are just a few of the ways we should be supporting working families. Policies like these should be essential components of the landscape of the American workplace.
We know that when families set the agenda, inclusive of families with low incomes, communities thrive, which is critical to a successful business environment. Their input, guidance, and leadership is crucial to creating groundbreaking, lasting solutions. By centering working families — and calling in employers, advocates, and policymakers to hear directly from them about their needs —Family Prosperity is imagining a future where everyone can work at a great job while being able to provide the kind of care that gives their families the opportunity to flourish.
Anne Mosle is a vice president at the Aspen Institute and executive director of Ascend at the Aspen Institute.
Photo caption, L to R: Sam Smith, global policy advisor at FedEx; Tracy Schweikert, vice president of human resources at POLITICO; Aaron Seyedian, founder of Well Paid Maids. © The Aspen Institute
Related Posts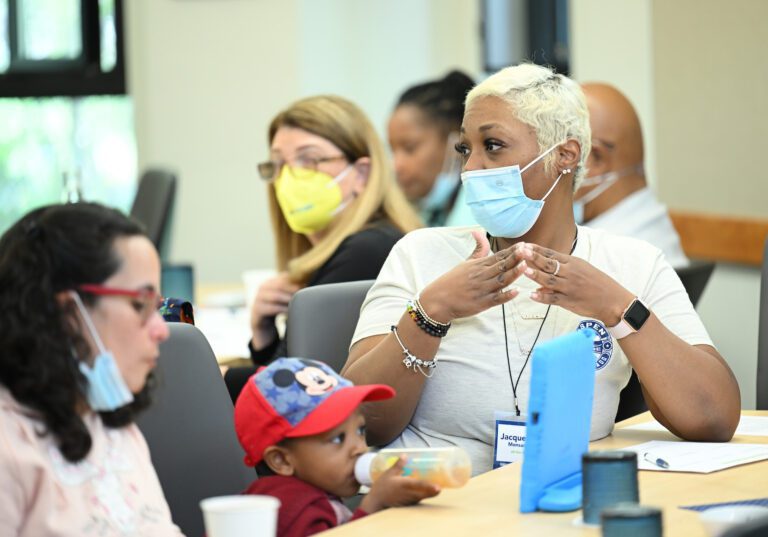 As an organization with a vibrant Early Head Start program and a two-generational approach to alleviating poverty, All Our Kin has been a proud partner in Ascend at the Aspen Institute's Family Prosperity Innovation Community. Being part of this group among 20 partnering organizations has given All Our Kin the opportunity to bring its innovative model …
Mom and Son Duo Reflect on Family Prosperity Convening Read More »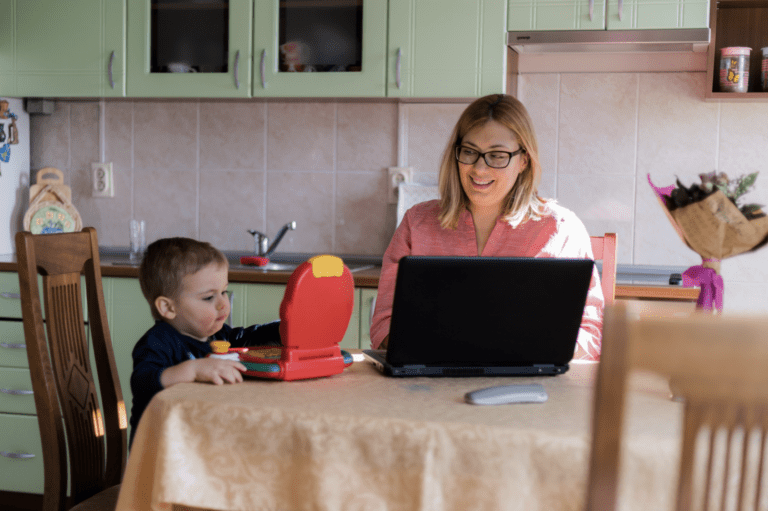 For many of us with young children at home, the pandemic hasn't just disrupted our lives — it's turned them upside down, erasing the boundaries between home and work. We're seeing more and more stories about parents, especially mothers and specifically mothers in low-wage jobs, struggling to balance being a breadwinner and a caregiver. Only 1 …
Breadwinning and Caregiving Don't Have to Be Incompatible Read More »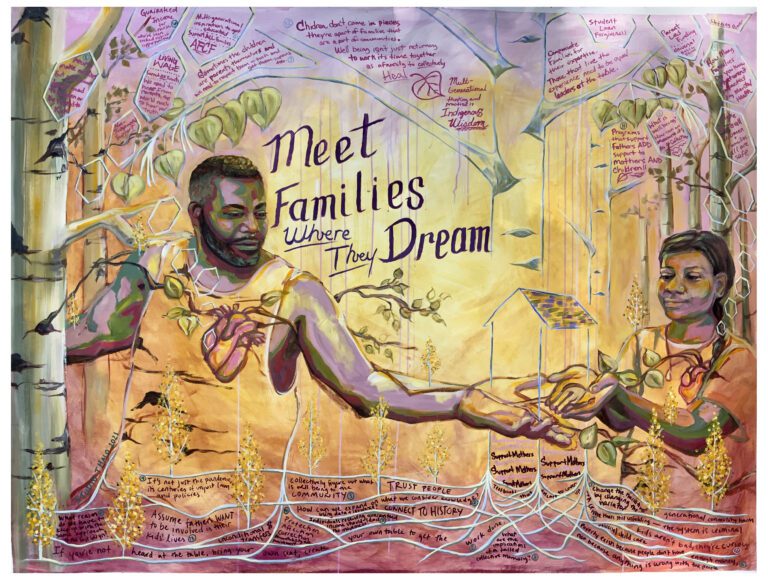 Poverty is the result of poor policy choices. These choices reflect our national values and decide who deserves access to opportunity to achieve their dreams and who does not. This flawed mindset has led to persistent inequities and a hollowing of our shared humanity. Change is possible. The choice is ours.