New Report: Principles and Innovations to Drive Family Prosperity
The last few weeks and months have been profoundly challenging, and illuminated clearly the need for a sea change in the way our country engages with and supports families and communities with low incomes. At Ascend, we are particularly focused on deepening and elevating our efforts to address structural racism, including how systemic inequities impact the policies and practices intended to help families flourish. As America grapples with structural racism and the coronavirus pandemic, now is the time to address structural inequities and barriers to opportunity for children and families. The Aspen Family Prosperity Innovation Community (Family Prosperity) has the big ideas to help us get there.
The vision of Family Prosperity is to ensure a stronger, deeper, more relevant set of policies and practices are in place at all levels of government and engage employers in private and public sectors to advance whole family stability and health. Since 2017, Family Prosperity Partners have produced a wide range of research and resources to advance learning and action around what it takes to move families, especially those with low incomes, toward economic mobility. The community's work addresses a wide range of family-supportive policies and work-family supports, including paid family and medical leave, child care, health insurance and health care, employment benefits, and social safety net programs.
Ascend is proud to share two publications that elevate innovations from Family Prosperity and partners in Ascend's Network: the new Principles and Innovations to Drive Family Prosperity report, and Aspen Family Prosperity Innovation Community Index.
The Principles and Innovations report offers Ascend's perspective on opportunities for employers as well as policymakers and practitioners to support innovations that drive the cycle of family prosperity, rooted in six principles.
The Index, released during Aspen ThinkXChange 2019, offers a wealth of Family Prosperity partner resources developed during their time in Phase I of the innovation community, including useful reports, infographics, webinars and podcasts.
We are sharing these resources together alongside our two-pager that lifts up the resources and innovations most actionable in our present moment as an at-the-ready resource to distribute to your partners, audiences and champions in the field.
Together, these publications include five types of workplace and job policy innovations that support those principles: Adequate pay and benefits; Transportation; Child care; Opportunities for workplace learning, skills development, and training; and Feedback loops that help drive dialogue between employers and employees.
Below are snapshots of different types of innovation – check out the publications for more!
Adequate pay and benefits: The National Partnership for Women and Families published Paid Family and Medical Leave: A Racial Justice Issue – and Opportunity, which describes the vast disparities people of color face when it comes to the lack of employer-provided paid family leave, and shows how addressing our paid leave crisis is a racial justice issue that requires a carefully designed and implemented federal policy solution.
Child care: United Teen Equality Center (UTEC), is one of five agencies that received grants from Massachusetts' Learn to Earn initiative, a targeted job-training program for unemployed and underemployed individuals receiving public assistance. In addition to providing education, skills training, job placement, and case management, the program provides family-focused supports and services, including child care, so the participants can fully engage in transitioning to work. A state-level interagency workgroup helps to resolve individual participants' job barriers — for instance, by connecting them to authorized child care vouchers or income-eligible child care subsidies — and a $250,000 "Benefit Innovation Fund" is available to help participants and their families address issues such as child care.
Opportunities for workplace learning, skills development, and training: West Michigan Center for Arts and Technology (WMCAT) provides training in high-demand job skills, such as medical coding, pharmacy technology, and medical billing, to under- and unemployed adults. During the nine-month program, each student participates in a six-week, fulltime externship with a local employer partner. Through partnerships with Michigan Department of Health and Human Services and Arbor Circle, a provider of counseling, education, and prevention programs, participants also receive on-site emotional health services.
Feedback loops that help drive dialogue between employers and employees: FedEx has a "survey- feedback-action" (SFA) cycle that asks every employee in its five subsidiary companies to complete a standardized, anonymous annual questionnaire that collects information on employees' goals, views on management, job conditions and rewards, and "what helps and hinders [them] in their work environment." Responses are aggregated by workgroup and reported to the workgroup's manager, who meets with all partners of the workgroup to examine specific concerns and their causes. The feedback meeting results in an action plan to address workgroup concerns, which is then implemented and monitored until the next year's SFA cycle.
Looking ahead, let's consider what we can do now during these crises, while also making sure those solutions endure and better serve families beyond the aftermath. This body of work represents the evidence to envision a future of equitable family supportive policies and practices in America – and the tools to get there.
Related Posts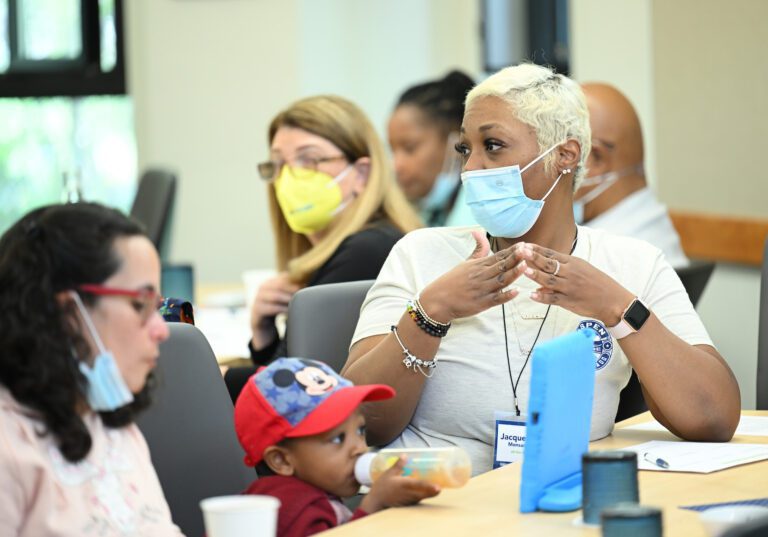 As an organization with a vibrant Early Head Start program and a two-generational approach to alleviating poverty, All Our Kin has been a proud partner in Ascend at the Aspen Institute's Family Prosperity Innovation Community. Being part of this group among 20 partnering organizations has given All Our Kin the opportunity to bring its innovative model …
Mom and Son Duo Reflect on Family Prosperity Convening Read More »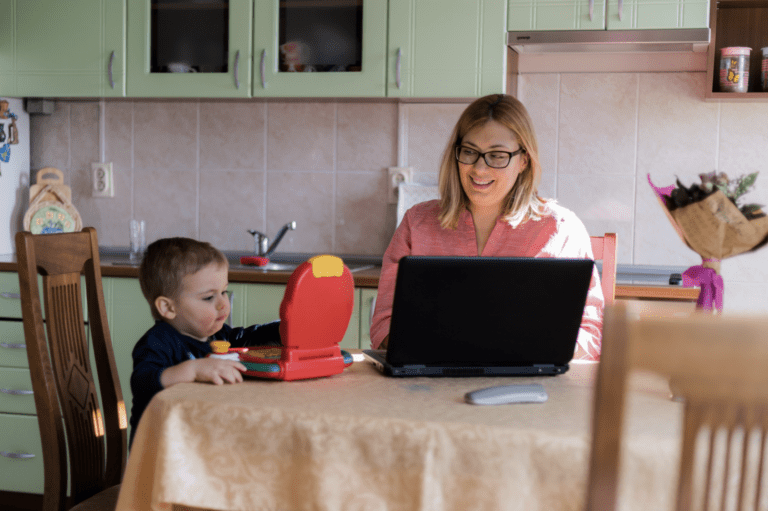 For many of us with young children at home, the pandemic hasn't just disrupted our lives — it's turned them upside down, erasing the boundaries between home and work. We're seeing more and more stories about parents, especially mothers and specifically mothers in low-wage jobs, struggling to balance being a breadwinner and a caregiver. Only 1 …
Breadwinning and Caregiving Don't Have to Be Incompatible Read More »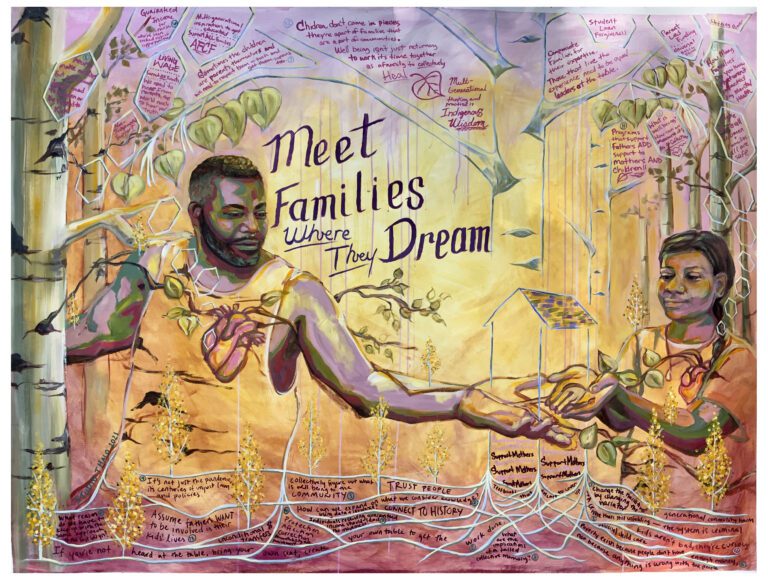 Poverty is the result of poor policy choices. These choices reflect our national values and decide who deserves access to opportunity to achieve their dreams and who does not. This flawed mindset has led to persistent inequities and a hollowing of our shared humanity. Change is possible. The choice is ours.