All Together Now: Working for Families in 2019
With historic demographic shifts in Congress this year, there is even more momentum to address broken policies that can improve the lives of families across our nation. The Aspen Family Prosperity Innovation Community (Family Prosperity) is bringing policy, practice, philanthropy, research, and private sector leaders together to capitalize on the energy and opportunities materializing at the local, state, and national levels to improve family-supportive policies.
Family Prosperity is discussing how family-supportive policies like paid family and medical leave and child care help working families thrive. And it was a conversation heard across the nation: California Governor Gavin Newsom and state senator Hannah-Beth Jackson announced a new bill that, if passed, would be the boldest state paid leave policy in the country, mandating up to six months of paid leave for people who work to bond with a newborn or care for a sick family member. The policy is bold in part because several members of Family Prosperity had a hand in shaping it, including California-based Legal Aid at Work and the National Partnership for Women and Families. Connecticut and New Hampshire also are considering state paid leave proposals that give people who work the time they need to care for their families. 
Bold ideas, possibilities, and potential are visible on Capitol Hill, as well: Senator Kirsten Gillibrand of New York and Representative Rosa DeLauro of Connecticut have reintroduced the Family and Medical Insurance Leave (FAMILY) Act, which would provide Americans up to 12 weeks of paid leave at 66 percent of their monthly wages. Federal paid leave has support in the White House as well. During his State of the Union Address, President Trump said he was proud to include in his budget "a plan for nationwide paid family leave, so that every new parent has the chance to bond with their newborn child."
This year is an opportunity for governors, state legislators, municipal leaders, and members of Congress to catalyze change for the people they serve. Policymakers at the local, state, and federal levels and across party lines can make those outcomes real by implementing policies informed by research, policy expertise, and the voices of families. That is where Family Prosperity is playing a vital role: We are on the frontlines of working to make innovative policy change happen, bringing together leading organizations, including national policy organizations and those working in communities across the country, that are dedicated to incubating and inspiring new and different ways to support families who are striving to climb out of poverty.
We have an opportunity – and an imperative – to advance bold strategies that will strengthen parents' and families' employment, economic security, health, and well-being; policies and supports like paid family and medical leave, quality and affordable child care and health insurance, and access to programs like Temporary Assistance for Needy Families (TANF) and the Supplemental Nutrition Assistance Program (SNAP).
Because we know these are the foundation for thriving families: knowing your children are well-cared for and having access to job training that can lead to quality jobs that pay enough to cover the bills and allow you to take paid time off to care for yourself or a loved one. For too long, working families have faced multiple structural barriers on the path to prosperity. For the first time in more than a decade, we are seeing a significant increase in the number of uninsured children in the U.S. Across the country, less than half of people who work are eligible for unpaid leave under the outdated Family Medical Leave Act. And a new report from Harvard Business School reveals a growing "caregiving crisis" in America that's hurting employees who need to care for their children or other relatives. We need to rethink our policies and systems to catch up with the realities of today's families and open new doors for multi-generational strategies that work for caregivers and children.
Family Prosperity Partners are sharing knowledge and learning from one another on equal footing. Collaboration is one of Family Prosperity's greatest assets, and it is helping us build a portfolio of strategies that can transform the lives of working families. From innovative outreach and engagement with employers for paid family and medical leave programs and research on family supportive practices in the sacred sector, to on-the-ground financial literacy programs for caregivers and children, to exploring universal basic income as a tool to create greater economic equity, our partners are breaking through old ideas about how to support working families. These critical relationships enhance our shared work and make Family Prosperity an even stronger partner to new leadership at all levels of government as we work together to make the United States a place where parents and children can thrive.
With a groundbreaking class of 2019 in Congress and state houses across the nation, this year feels especially ripe with possibility. Family Prosperity is ready to bring strategies and solutions to new places and situations, share our expertise with leaders, and bring about real change for families.
Anne Mosle is vice president at the Aspen Institute and executive director of Ascend at the Aspen Institute.
Related Posts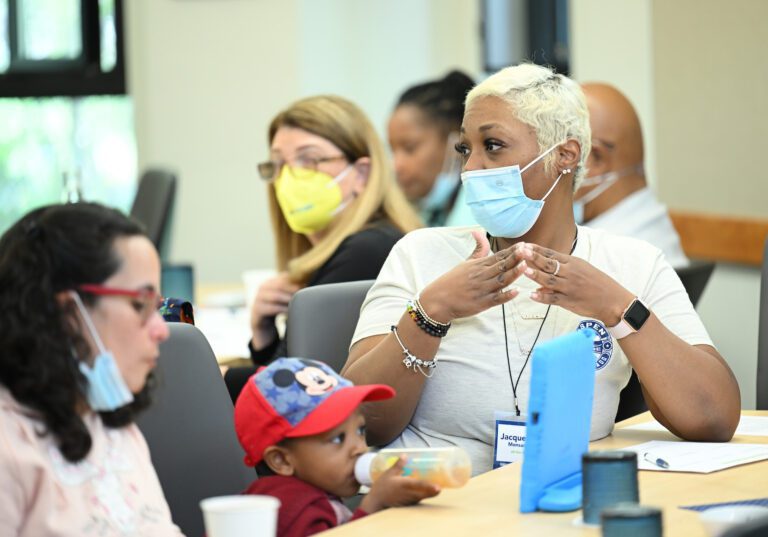 As an organization with a vibrant Early Head Start program and a two-generational approach to alleviating poverty, All Our Kin has been a proud partner in Ascend at the Aspen Institute's Family Prosperity Innovation Community. Being part of this group among 20 partnering organizations has given All Our Kin the opportunity to bring its innovative model …
Mom and Son Duo Reflect on Family Prosperity Convening Read More »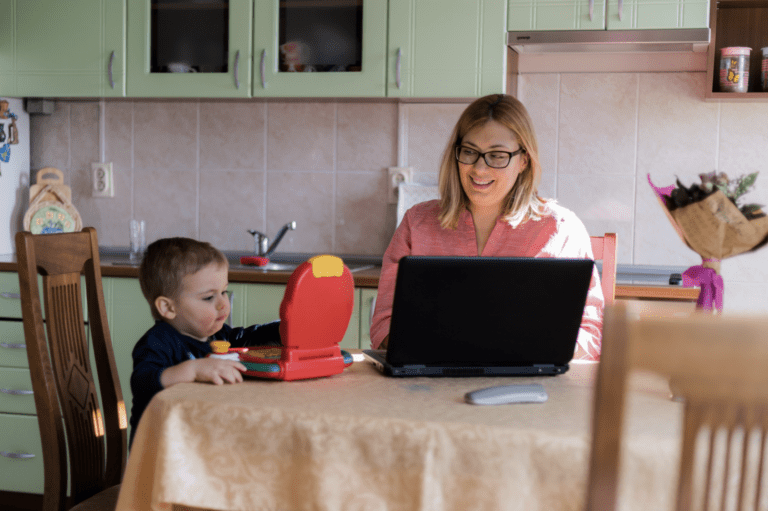 For many of us with young children at home, the pandemic hasn't just disrupted our lives — it's turned them upside down, erasing the boundaries between home and work. We're seeing more and more stories about parents, especially mothers and specifically mothers in low-wage jobs, struggling to balance being a breadwinner and a caregiver. Only 1 …
Breadwinning and Caregiving Don't Have to Be Incompatible Read More »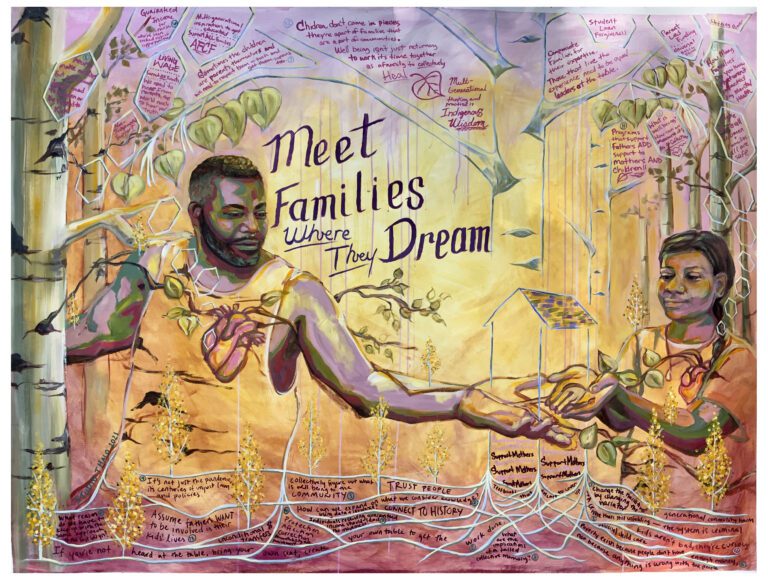 Poverty is the result of poor policy choices. These choices reflect our national values and decide who deserves access to opportunity to achieve their dreams and who does not. This flawed mindset has led to persistent inequities and a hollowing of our shared humanity. Change is possible. The choice is ours.