Calling All Innovators: Apply to Family Prosperity!
Family prosperity isn't what it could be in America – and we are looking for partners ready to change that in meaningful and groundbreaking ways.
The Aspen Family Prosperity Innovation Community (Family Prosperity) is a learning and action community committed to finding the most effective and innovative solutions to problems that affect working families with low incomes. The second phase of Family Prosperity will introduce  a new cohort of innovators.
Organizations are invited to  submit  a  letter of intent  (LOI)  to participate in the second phase by  February 21, 2020.  The LOI  opportunity  is open to  the field and will be followed by a Request for Proposals for those who are selected to reach the second round of selection.
Ascend will select a cohort of up to 20  leading organizations  with strong policy expertise and/or on-the-ground service delivery expertise; passionate about innovation; achieving greater impact; and working collaboratively with a focus on families 200 percent or below the poverty line and an emphasis on solutions that move those families into living-wage, quality jobs. Organizations will be selected in June 2020 for a two-year grant.
Download the LOI here and the budget template here. Responses should be single-spaced. Please direct any questions related to submission to Lucy Gibson, program associate, at lucy.gibson@aspeninstitute.org; please direct questions related to content or the project to Sarah Haight, associate director for network and outreach, at sarah.haight@aspeninstitute.org.
An informational webinar recording can be found here, and the Powerpoint slides can be found here.
Learn more about Family Prosperity here.
Frequently Asked Questions:
How firm is the deadline?
Is the requirement for the lead applicant tied to a 509(a) status or just the 501(c)(3) classification? Can a 501(c)6 apply?

Applicants must have 501(c)3 status. We are also able to consider 509(a) status organizations. 501c6s may not apply.

What role is RWJF playing in this initiative?

RWJF is the primary funder of the Aspen Family Prosperity Innovation Community. They support the overall initiative and leaders from the Foundation will participate in convenings. They are not part of the selection process for Family Prosperity.

We have a federally-funded grant allowing for 15% indirect costs. Can we use that indirect percentage for this grant?

We cannot consider requests that exceed 12% indirect costs.

Can organizations partner, and if so, how much is grant that they can apply for?

We encourage partnerships, particularly for those organizations that do not have 501c3 status (such as public sector agencies). The grant amount is the same for joint submissions as it is for single submissions, which is between $75,000-$125,000 over two years.
Related Posts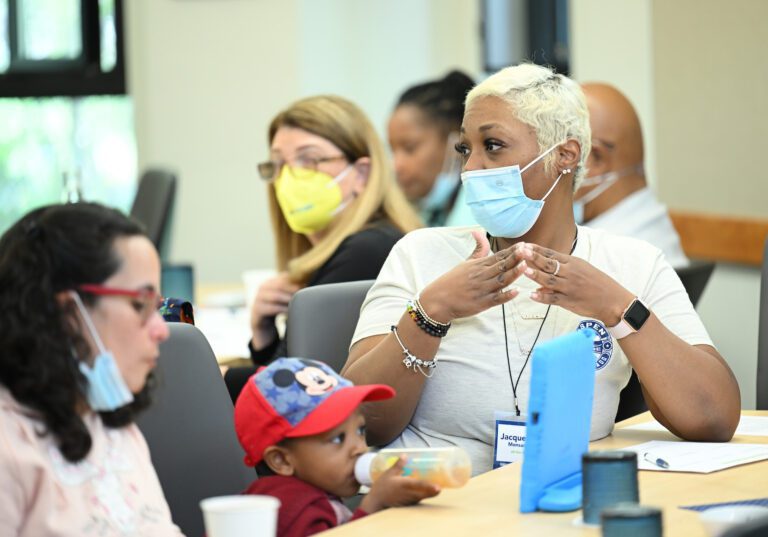 As an organization with a vibrant Early Head Start program and a two-generational approach to alleviating poverty, All Our Kin has been a proud partner in Ascend at the Aspen Institute's Family Prosperity Innovation Community. Being part of this group among 20 partnering organizations has given All Our Kin the opportunity to bring its innovative model …
Mom and Son Duo Reflect on Family Prosperity Convening Read More »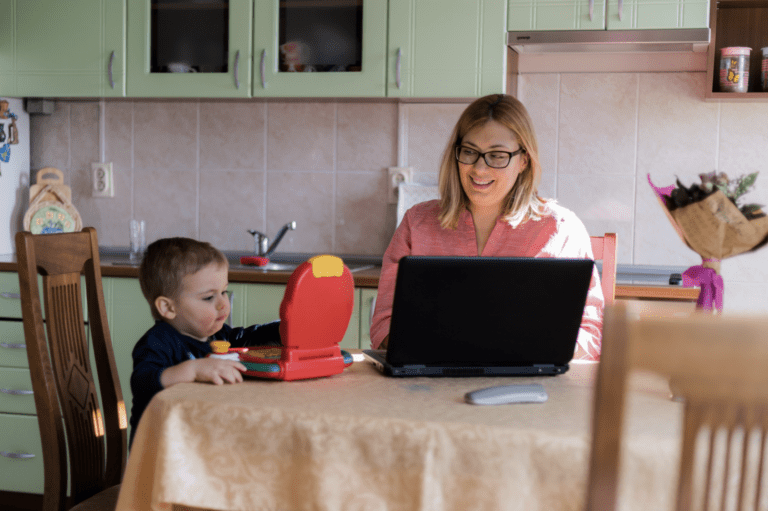 For many of us with young children at home, the pandemic hasn't just disrupted our lives — it's turned them upside down, erasing the boundaries between home and work. We're seeing more and more stories about parents, especially mothers and specifically mothers in low-wage jobs, struggling to balance being a breadwinner and a caregiver. Only 1 …
Breadwinning and Caregiving Don't Have to Be Incompatible Read More »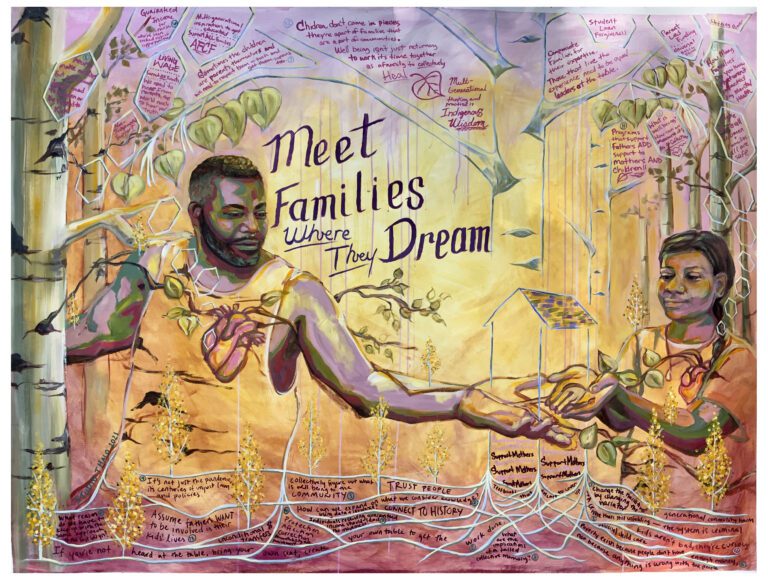 Poverty is the result of poor policy choices. These choices reflect our national values and decide who deserves access to opportunity to achieve their dreams and who does not. This flawed mindset has led to persistent inequities and a hollowing of our shared humanity. Change is possible. The choice is ours.