Paid Family and Medical Leave: An Opportunity to Advance Racial Equity
As a result of the reintroduction of the Family and Medical Insurance Leave (FAMILY) Act at the beginning of this year and the passage of related legislation at the state level, paid family and medical leave is back in the spotlight. And while the issue is often viewed as an opportunity to advance economic and gender equity, it's also a chance to advance racial equity.
Earlier this month, experts from Aspen's Family Prosperity Innovation Community (Family Prosperity) and other organizations gathered on Capitol Hill for a briefing about why paid family and medical leave is a racial equity issue, and how understanding it in this way is important to developing and advocating for 2Gen policies to address it – policies that break cycles of generational poverty.
The briefing was held by the Congressional Tri-Caucus, which includes the Congressional Black Caucus, Congressional Hispanic Caucus, and the Congressional Asian Pacific American Caucus, and by the end, one thing was crystal clear: communities of color are disproportionately affected by lack of support for working families – and the results can be catastrophic.
During the briefing, Vasu Reddy, senior counsel for the National Partnership for Women & Families (National Partnership), a Family Prosperity partner, emphasized that paid family and medical leave bills like the FAMILY Act can do much to advance racial equity – but the policies proposed must be robust and comprehensive to meaningfully benefit families of color.
Reddy's remarks were based on a brief published by National Partnership that outlined how the lack of access to paid family and medical leave perpetuates the systems and policies that have historically and systemically created racial and economic imbalances.
According to the brief, when serious family and medical needs arise, like the birth or adoption of a new child, caring for an aging parent, or the illness or injury of a family member, it often makes a bad situation worse for families of color because they already face systemic barriers to economic security and stability.
Organizations are advocating for the FAMILY Act because the current Family Medical Leave Act (FMLA) is inadequate. Only about 60 percent of people in the workforce are covered by the FMLA, and the law only offers unpaid leave, making it impossible for struggling families to take time off and still make ends meet.
"The most important lesson learned from state experience is that the details in how policies are designed matter," Reddy emphasized during the briefing, referring to policy "details" such as job protection, adequate wage replacement and enough time to care.
Another issue that was discussed during the briefing was how something as seemingly simple as the definition of "family" in paid family and medical leave policies has the potential to help or hurt families of color, since they're more likely to be multi-generational and include extended family members who are not included by most employer-based paid leave.
In response to this issue, Carol Joyner, director of the Labor Project for Working Families, emphasized during the briefing that we need legislative solutions like the FAMILY Act to cover "everyone, and for every reason to care."
Viewing paid family and medical leave and other family-support issues such as childcare, workplace flexibility, transportation and other social programs through a racial equity lens is critical – because barriers that aren't acknowledged can't be overcome. With our eyes on Congress and the FAMILY Act, Family Prosperity partners will continue to advocate for innovative policies and approaches at the federal, state and local level that will have a profound impact on working families' lives – now and for future generations.
Related Posts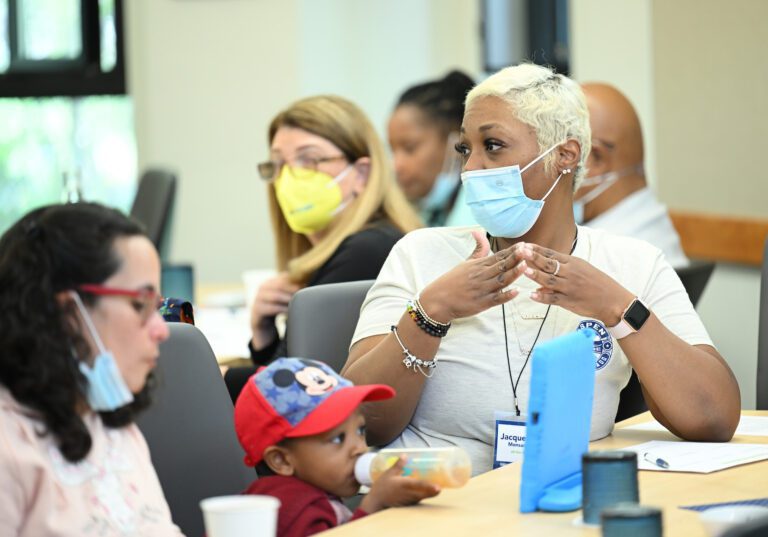 As an organization with a vibrant Early Head Start program and a two-generational approach to alleviating poverty, All Our Kin has been a proud partner in Ascend at the Aspen Institute's Family Prosperity Innovation Community. Being part of this group among 20 partnering organizations has given All Our Kin the opportunity to bring its innovative model …
Mom and Son Duo Reflect on Family Prosperity Convening Read More »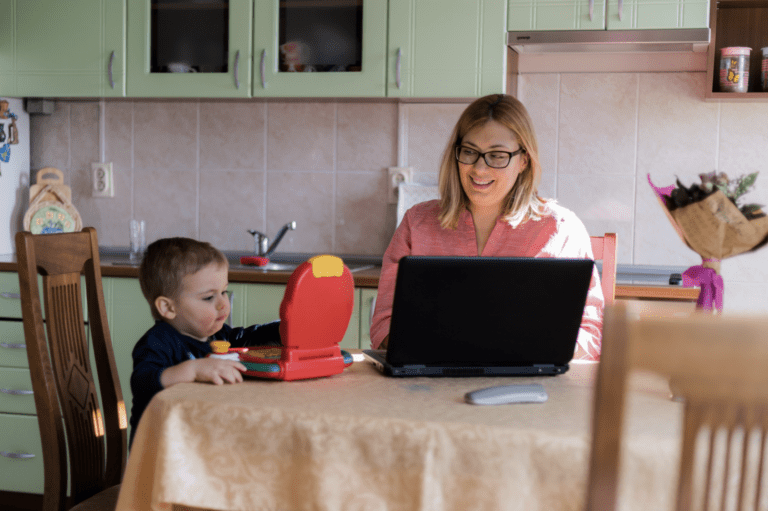 For many of us with young children at home, the pandemic hasn't just disrupted our lives — it's turned them upside down, erasing the boundaries between home and work. We're seeing more and more stories about parents, especially mothers and specifically mothers in low-wage jobs, struggling to balance being a breadwinner and a caregiver. Only 1 …
Breadwinning and Caregiving Don't Have to Be Incompatible Read More »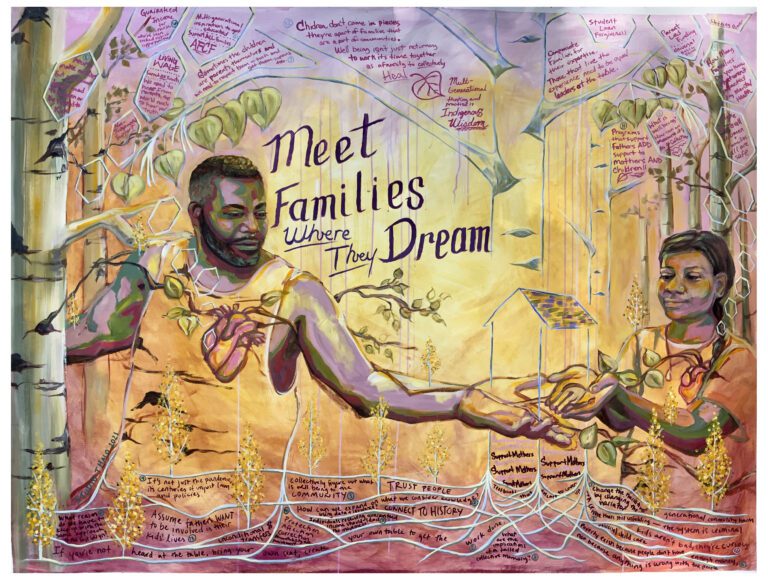 Poverty is the result of poor policy choices. These choices reflect our national values and decide who deserves access to opportunity to achieve their dreams and who does not. This flawed mindset has led to persistent inequities and a hollowing of our shared humanity. Change is possible. The choice is ours.